With so many gaming laptops on the market, I thought this would be a good time to create a general gaming laptop computer guide to help some of you choose the perfect gaming laptop.
Design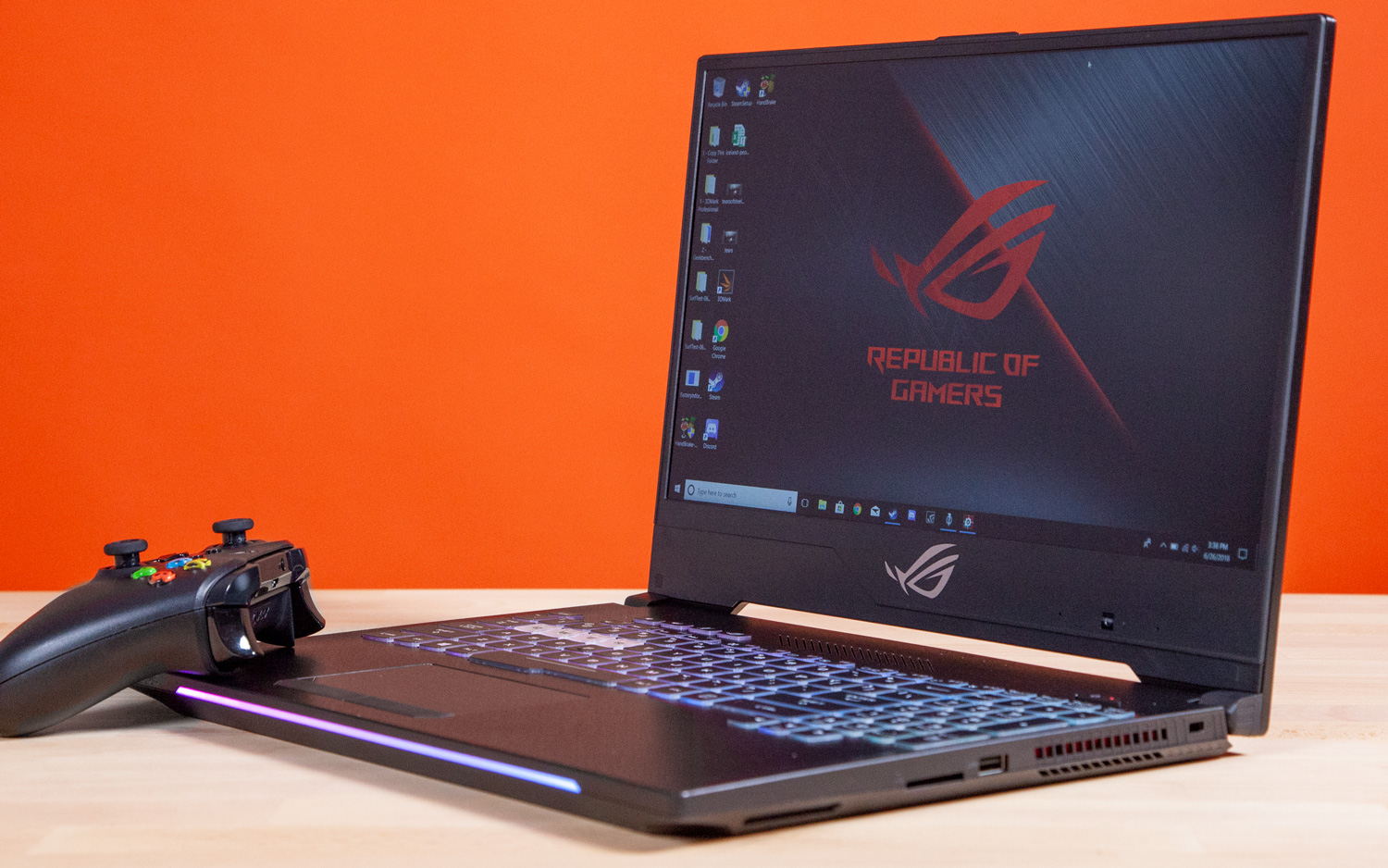 The first thing to think about when buying a gaming laptop is the design. Are you going to with 15 or 17 inches? 15-inch laptops have reached a point where they are highly portable. They are light enough for you to use them every day. For example, I have two laptops here, the Razer Blade 17 below and the top one is the main gear vector. For example, the main gear vector has a lot of power in a chassis that weighs only four points one and six pounds and is lighter than the MacBook Pro. Below is the 17-inch Stealth Razer Blade Pro, which is very well built but weighs over 6 pounds. The advantage of portability is that you always have that laptop with you. The advantage of the 17-inch laptop is that it gives you more screen space, a desktop replacement, a larger chassis for better cooling, and more memory to increase the overall storage of the device. Ports would not worry me now. Most laptops have a good selection of ports.
Upgradeability
Next up is the upgradeability, and there are generally three things to upgrade on gaming laptops. Memory, RAM, and the Wi-fi card. These are important because they are the minimum requirements for your gaming laptop and allow you to upgrade your machine later. If you buy a 15-inch gaming laptop now, there are roughly two storage spaces. Sometimes you find three, but generally, the average is one or two. The 17-inch gaming laptop has 2-3 storage spaces, sometimes up to four, for example, I have a Helios 300. This is a 15-inch laptop. They decide to stick three here by sacrificing battery life. The sacrifice of battery life saved space for a 2.5-inch drive. This can be a mechanical drive or a standard SSD. If you buy the base model now, it will come with an NVME drive. But if I want to have more space later, I have two slots to two additional drives.
RAM
Next up is Ram. Most premium and mid-range laptops now have either two RAM sticks or Dual-channel memory. This is important because it improves performance. When you buy a low-cost gaming laptop, sometimes it comes with just one. If it comes with one, you'll want to buy another stick to put it in, as this will improve the performance of your laptop. Most laptops allow you to upgrade your RAM from 32 GB to 64GB.
Wi-Fi
The next thing I'm going to talk about is the wifi card. I think this is important now that Wi-Fi 6 is out now and I have updated my home to Wi-Fi 6, and I am confident it makes a huge difference in coverage and speed. Some of these gaming laptops don't have Wi-Fi 6 cards. So if you can upgrade on the go, your future Wi-Fi capabilities will be assured.
Thermal Management
The last is thermal management. This is the most important thing for your internal components. If you see a laptop with one fan, don't buy it. Because it overheats and doesn't work as it should. If you see a gaming laptop with two fans on the other side of the laptop. It works well but warms up. Usually, you want to look for such a configuration.
There's something better, but it's more or less standard. You want the fans to be at opposite ends of the central heating pipes. In general, you do not want all heat pipes to be shared between the GPU and the CPU. You want some distinction, and this will give you a better chance of having better thermals.
Display
The display is also very important because you want to take advantage of the new high refresh rate displays that are available today and the Sweet Spot of 2020 is typically 144 Hertz. If you buy a 15-inch laptop with Full HD, IPS, and 144Hz, most of these mid-range or premium gaming laptops have good color descriptions, good color gamut, and most of all 144 Hertz where you want them. Now I would no longer focus on 4k games. Because ideally, you want a GPU that runs fast enough to get 144 Hertz frame rates. If you really want to game at 4K, there are some 15-inch laptops that have 4K panels but most of them only have 60 Hertz. And I feel that you will only hurt yourself if you continue like this because the gaming experience will not be the same. If you need 4K, move up to 17 inches because computers like Razer Blade Pro offer 4K at 120 Hertz. I still think that even the new NVIDIA and AMD GPUs that coming out this year are still not that important for laptops. Perhaps more on desktops, but not on laptops. The sweet spot you want to be in 2020 is 1080p and QuadHD, but unfortunately, there are not many qHD panels with high refresh rates.
Sound
Then there is the sound and I would probably pay the least attention to it since every gaming laptop you are buying is very loud. When you play, the fans kick on so that the laptop stays cool, just overwhelm the speakers of these laptops. You should focus more on buying a good gaming headset because it gives you so much more value than the speakers on these laptops.
Keyboard and Touchpads
I believe that game keyboards are one of the most important things for a gaming laptop. The hand interacts with it to move your character. Usually, you want a gaming keyboard with a good travel distance. The lowest value I want is 2mm, but ideally, you want to be at 2.5mm. Like the Razor Blade Pro 17, a beautiful laptop and my favorite 17-inch laptop, but does not have the best keyboard. Great RGB, but the keyboard shortcuts and touch experience aren't the best. Other vendors with a SteelSeries keyboard, is a bit dated but feel tangible and have a good actuation force that works well; I feel the keys pressed while playing. I wouldn't be worried about the touchpads because you would be using an external mouse while playing. However, if you want to do productivity work or use it at school, you want to make sure the touchpad is made of glass and it's big enough. Ideally, you don't want one with the real button but like one that looks a piece of glass and you also want to make sure that the touchpad is using Windows precision drivers.
GPU
So let's talk about performance, because I think most people will make the purchase decision based on it and the most important thing is the GPU for gaming. Whether you buy an i5 or the latest i7, it's all part of the GPU. I think today if you buy a gaming laptop the GTX 1660 Ti is the lowest you want. It is now the case that some cannot afford it and have to jump over a 1650. However, if you get a 1660 TI, this can guarantee that you can play most games comfortably in high settings at 1080p. It can still do VR, it'll not perform as good as an RTX card, but it can still do it. If you want to be at a nice sweet place, the RTX 2060 is more recommended, and if you want to play high-performance games, I would probably skip the RTX 2080 and chose the RTX 2070. I think it offers the best value for high gaming performance. I think I have practically completed my first laptop gaming guide. Let me know how I did it in the comments below.
If you want to buy gaming laptop under 500 dollars.